Official opening of the new rehab area
Author:admin Source:original Time: Hits:4832 [Large Middle Small]
  On June 6 - an auspicious day according to the Chinese calendar - the Centre officially opened its new rehab facility. Like all important events at the Centre, this one was celebrated with a buffet prepared by staff and programme members.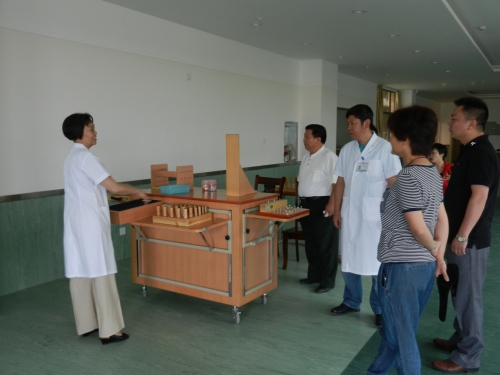 The new facility is located on the 2nd floor of the hospital's inpatient building, which makes it very convenient to get to from the 7th and 8th floor patient rooms.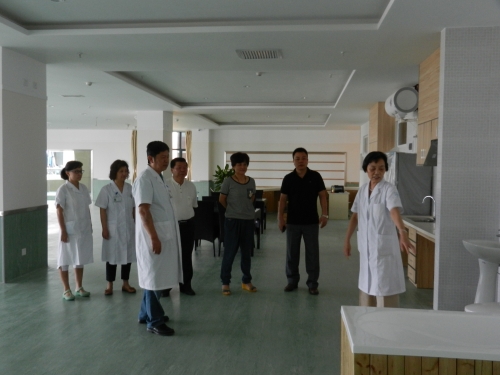 Work on the new rehab area began in February this year, after much research and planning by Programme Director Dr Zhu Hui and the therapy team. Its 3,000 m2 open plan design features a PT area, an OT area, an ADL area, two walking circuits (one indoor, one outdoor), a massage/acupuncture area and a café corner.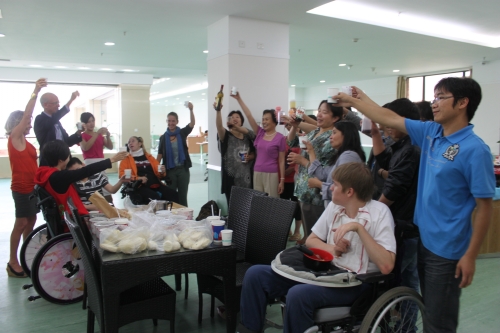 In addition to serving members of the International Spinal Cord Injury Treatment Programme, the new facility will offer therapy to patients recovering from stroke, orthopaedic injuries, joint injuries and peripheral nerve injuries, as well as to those suffering from cerebral palsy, rheumatoid arthritis, degenerative joint disease and other conditions.
  The rehab centre will be open Monday through Saturday from 8 :00 to 12 :00 and 13 :00 to 17 :00.